Human Resource Development (HRD) System
The Human Resource and Employee Engagement Programme was developed to assist participants in understanding the importance of good communication skills and to give tools to improve the communication between employees and management.

Duration
6 x Half day online interactive workshops

Interactive Sessions
Engaging Content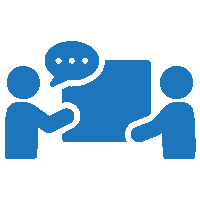 Experienced Trainers
Experts in their field

Resources & Materials
Reference notes
Human Resource and Employee Engagement Programme
Following discussions and a Training Needs Analysis (TNA), Optimum Results were requested to design and develop a "Management Training Programme" which focused on the development of fundamental management competencies for the participants. This programme ran from October 2018 until March 2019 and was followed by two additional days one-to-one Mentoring and Personality Profiling sessions with each of the participants. Small teams of participants also completed and presented very valuable 'Work Based Assignments'. Overall, the feedback was extremely positive, and the CG Global management team advised they were impressed with the results.
Request a proposal for the Human Resource and Employee Engagement Programme.
The Human Resource and Emplyee Engagement Programme FAQs