This brand new innovative programme brought you by Optimum Results provides Female Entrepreneurs or Women Managing Business with the tools they need to grow and develop their companies when faced with unique challenges.

Duration
6/8 x 3 hour online sessions
3 x mentoring sessions
10 hours x Offline learning

Interactive Sessions
Online modules
Mentoring sessions
Offline learning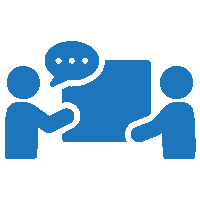 Experienced Trainers
Subject Matter Experts
Guest Speakers
Experienced Mentors

Resources & Materials
Reference notes
Recorded sessions
Learner workbooks
A new 'skills and technology' based approach to enable women to reach their full professional potential.
We live in a hugely exciting era for Women in business; the opportunities for remote and flexible working, online networking and collaboration, eLearning and upskilling, eCommerce and digital marketing, access to online investment communities and other "digital disruptors" provide exciting solutions to the problems that Women traditionally face in business.
Request a proposal for the Women in Business Training Series
The Women in Business Series Programme FAQs