A critical element of any organisation is to keep up to date with Employment Law. This programme ensures your HR team have the necessary skills to deal with any issues that occur.

Duration
Option A: 2 x Half Days
Option B: 4 x Half Days

Interactive Sessions
Online Workshops or
In-House Sessions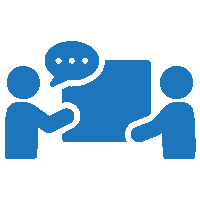 Experienced Trainers
Experts in their field and up to date with current legislation.

Resources & Materials
Reference notes
"The Optimum Results team has worked with our company on several skills development projects from frontline staff to our middle managers. They have played a very significant role in both the development and the implementation of our successful strategic growth programme. We believe Optimum Results have played a very significant role in developing a more confident and competent Colourtrend team with a clear sense of their roles & responsibilities".
Request a proposal for the Essentials of Employment Law Programme.
The Essentials of Employment Law Programme FAQs