Essentials of Financial Awareness and Management
January 19, 2022 @ January 19, 2022

-

January 19, 2022

€140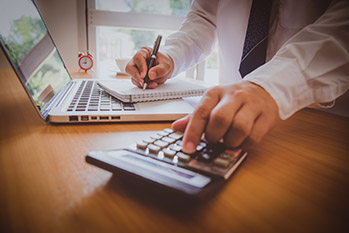 The participants will be provided with the framework to understand the essentials of financial awareness and management.
The course is delivered over one three hour session.
Overview
This long-established training programme is designed to provide non-financial managers with a basic understanding of the critical issues.
Who Should Attend?
Business Owners and Managers of any size in any sector who wish to develop Financial Awareness to optimise the performance of their business over the next two years.
Learning Outcomes
Participants will gain an understanding in dealing with Business Accounts, Budgetary and Financial Management. Participants will also gain the ability to develop and understand your businesses Profit & Growth Plan.
Delivery Method
Online Interactive Workshop delivered by our experienced Trainer via Zoom.
Course Duration
Half day workshop, 3 X 1 hour modules (with 2 X 10 minute breaks).
Summary of Course Content
Introduction, Programme Overview and Objectives
The Language of Business Finance
How Funds Flow through your business
Understanding Financial Reports
Key Financial Performance Indicators
Addressing the Implications of COVID Payments or Grants
Review Costings and Pricing
Developing your Financial Dashboard Summary and a Profit & Growth Plan
Participants will receive the training materials and financial planning templates in advance and will be invited to have their Business Accounts with them during the training programme. Additional training and or mentoring may be availed of subsequently to continue skills development in this essential aspect of business management.
Fees & Registration
The cost of this online open course is €140 per business +VAT.
(This covers attendance from up to 2 participants from each business).