This course helps participants to define the concept of stress and to recognise its personal and organisational cost as well as staffs time management and productivity levels. It teaches participants to identify the causes of stress and its impact on work and life in general. It also explores a range of stress reduction techniques and practical, effective coping strategies.

Duration
1 x half day workshop

Interactive Sessions
Engaging Content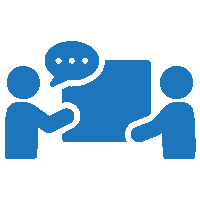 Experienced Trainers
Experts in their field

Resources & Materials
Reference notes
The Optimum Results team has worked with our company on several management skills development projects. They have played a very significant role in both the development and the implementation of our successful strategic growth programme. We believe Optimum Results have played a very significant role in developing a more confident and competent Colourtrend team with a clear sense of their roles & responsibilities.
Request a proposal for the Managing Time and Stress Workshop.
The Managing Time and Stress Programme FAQs