This brand new innovative program from Optimum Results provides you the power to manage and measure your distribution channels/resellers more effectively.

Duration
Bespoke Programme

Interactive Sessions
Engaging Content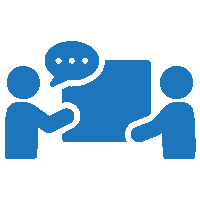 Experienced Trainers
Experts in their field

Resources & Materials
Reference notes
The Optimum Results team has worked with our company on several management skills development projects. They have played a very significant role in both the development and the implementation of our successful strategic growth programme. We believe Optimum Results have played a very significant role in developing a more confident and competent Colourtrend team with a clear sense of their roles & responsibilities.
Request a proposal for the Weakest Link Training Programme.
The Weakest Link Training Programme FAQs