Strategic Marketing, Sales and Customer Care
You'll learn to identify and understand the principles of marketing, to identify customers and their individual needs and how to divide them by segment. We'll also cover the development and implementation of an effective marketing strategy.

Duration
1 full day workshop

Interactive Sessions
Engaging Content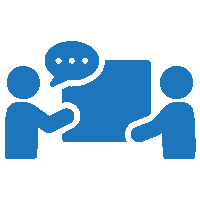 Experienced Trainers
Experts in their field

Resources & Materials
Reference notes
Strategic Marketing, Sales and Customer Care
Silver Hill Farm have engaged Optimum Results for several years to deliver tailor-made training programme both our senior and front-line managers. In times of exceptional growth, this training has been a tremendous success and exceeded all our expectations. One of the most significant impacts is the remarkably increased levels of employee engagement with all participants eager to improve themselves and their performance. The Optimum Results' style of delivery ensured that we also enjoyed the experience along the way.
Request a proposal for the Strategic Marketing, Sales and Customer Care Programme.
The Strategic Marketing, Sales and Customer Care Programme FAQs