Business Performance and Management Skills Audit
Participants will develop an understanding of best practice in performance management and the techniques to employ in delivering performance reviews. The course covers using employee development and effective goal setting to achieve organisational objectives and helps participants to develop soft skills such as assertiveness and active listening.

Duration
12 x half day workshops

Interactive Sessions
Engaging Content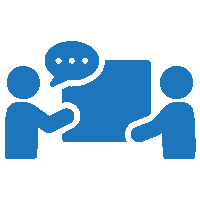 Experienced Trainers
Experts in their field

Resources & Materials
Reference notes
Business Performance and Management Skills Audit
2020 sees us commence our third round of Management and staff Development Programme with Optimum Results (Dundalk). The first, was a 12 Day programme for Divisional Managers and Supervisors and the second was a more advanced programme for our senior managers, utilising the findings and observations from Prog 1. Our new programme combines basic level First Line Management training with continuing up skilling of our Middle and Senior Team. The feedback from Optimum Results; training is always very positive, and all participants agree that results exceed our expectations.
Request a proposal for the Business Performance and Management Skills audit Programme.
The Business Performance and Management Skills Programme FAQs