Uncover the need for strategic thinking and innovation when dealing with change.

Duration
1 full day workshop

Interactive Sessions
Engaging Content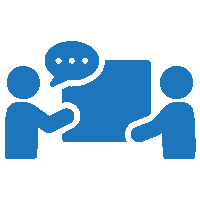 Experienced Trainers
Experts in their field

Resources & Materials
Reference notes
As part of a growth & development strategy in our Company, we embarked on a programme of upskilling our Line and Divisional Supervisors and Managers. In this light, we engage with Optimum Results in 2019 with whom we had worked previously. We have now very satisfactorily completed the first phase and commencing a more complex Phase II which integrates Line and Senior Management Training. We are hugely pleased with the Optimum Results team who put a special effort into understanding our Company needs and achieving the desired outcomes.
Request a proposal for the Strategic Thinking, Change and Innovation Programme.
The Strategic Business Planning Programme FAQs